So, I realize that I've been very very very bad at updating this here blog of mine (which no one reads at all), and I've fallen behind on showing you what I've been knitting up these days. In order to fix that, here are a few pics of stuff that I've been making:
First: A very cute baby set for my co-worker Steph's baby Rachel who arrived in December.
The Hat is the Children's Cotton Hat from
Last Minute Knitted Gifts
, the sweater is the Heartbreakingly Cute Baby Kimono from
Mason-Dixon Knitting
, and the booties are Saartje's Booties from the free pattern
here
. All three used Sugar and Cream Yarn which is 100% cotton and very washable. Steph says that the sweater and booties are still a bit big for her, but I'm hoping Rachel will grow into them.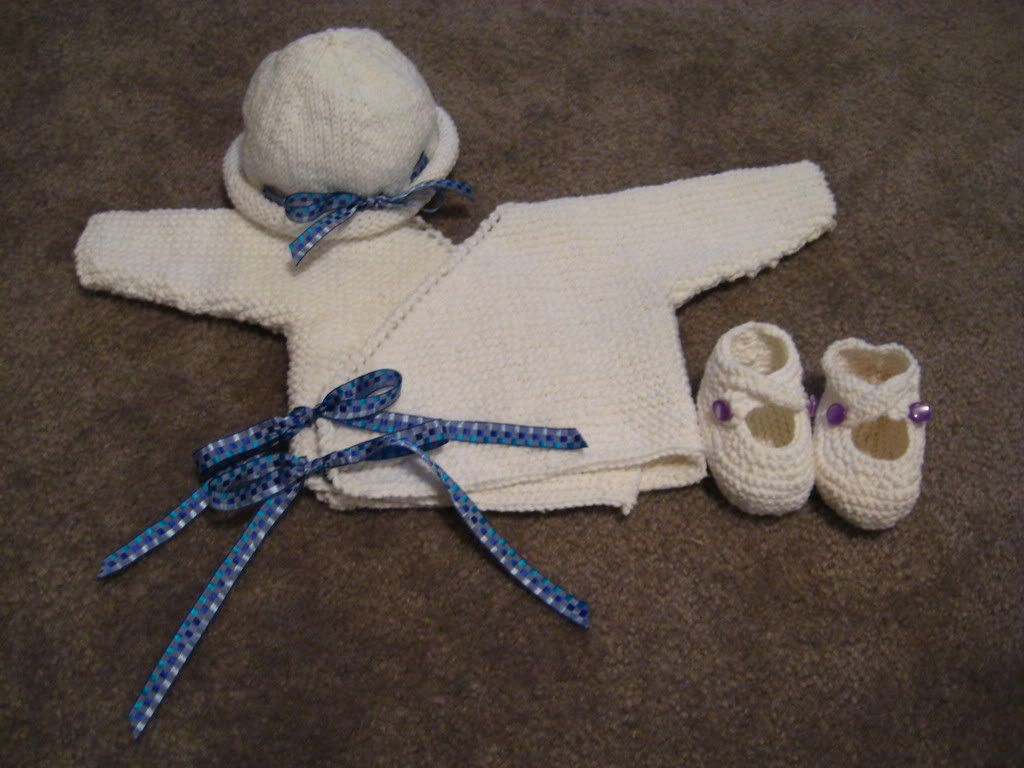 Second: A bib, burp cloth and hat for my cousin Logan's Baby Jacob born in July.
The hat is the Umbilical Cord hat from
Stitch n' Bitch
while the bib and the Baby Genius Burp cloth are from Mason-Dixon Knitting again. As before, all three use Sugar and Cream cotton.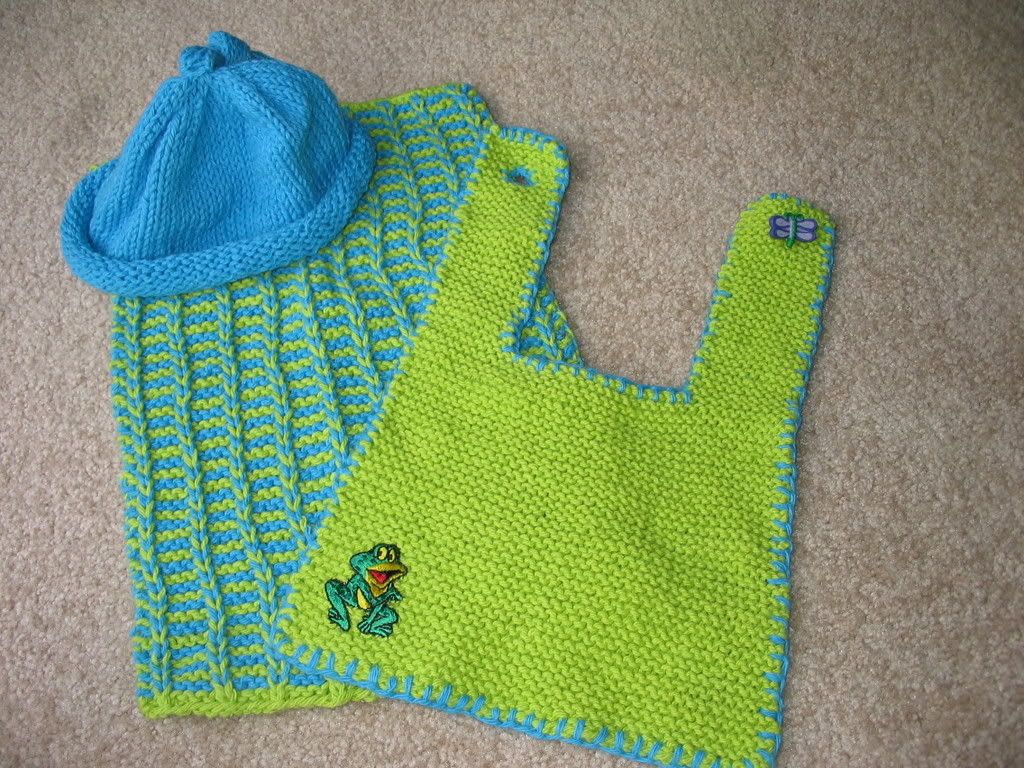 Close ups of the Details: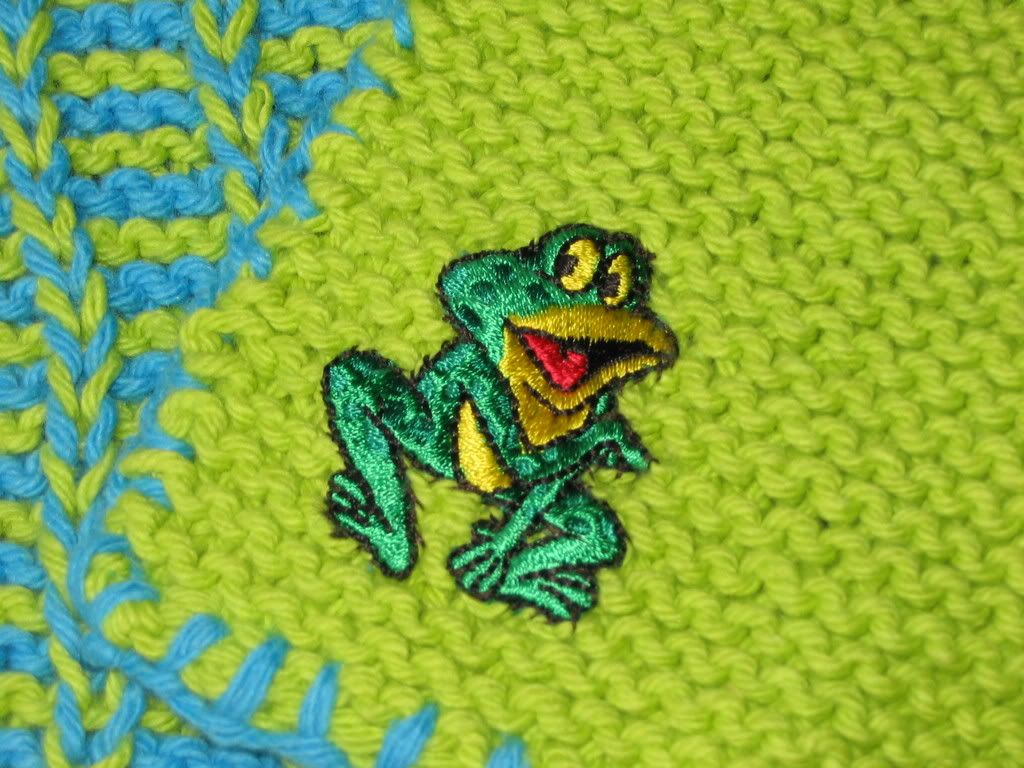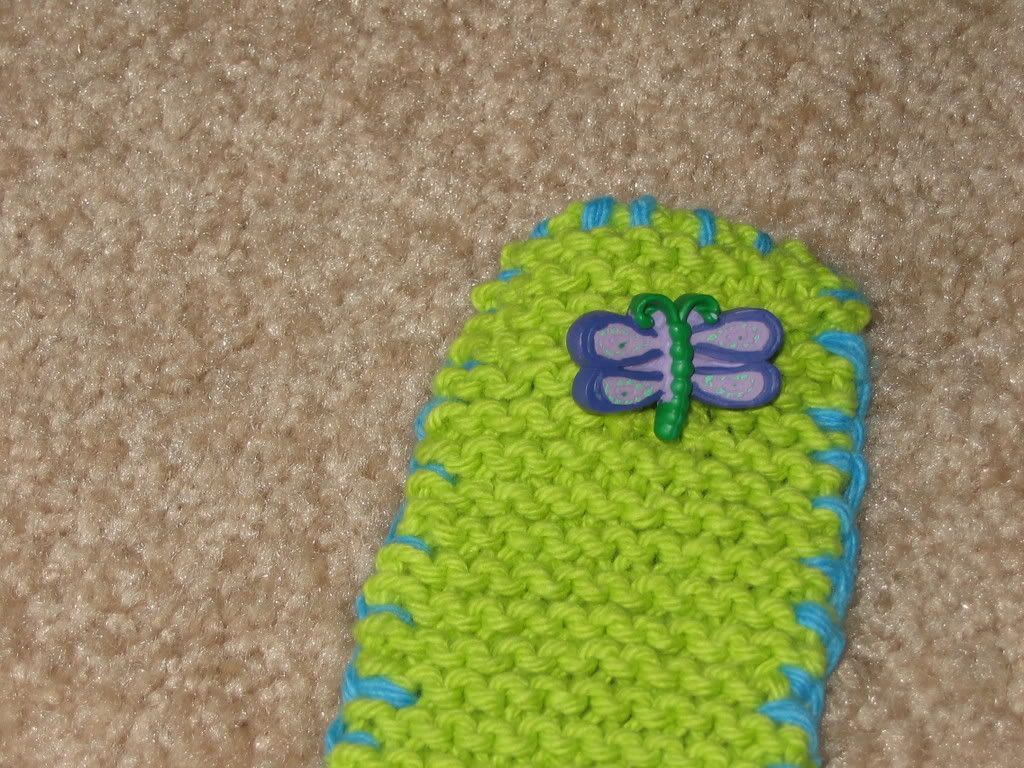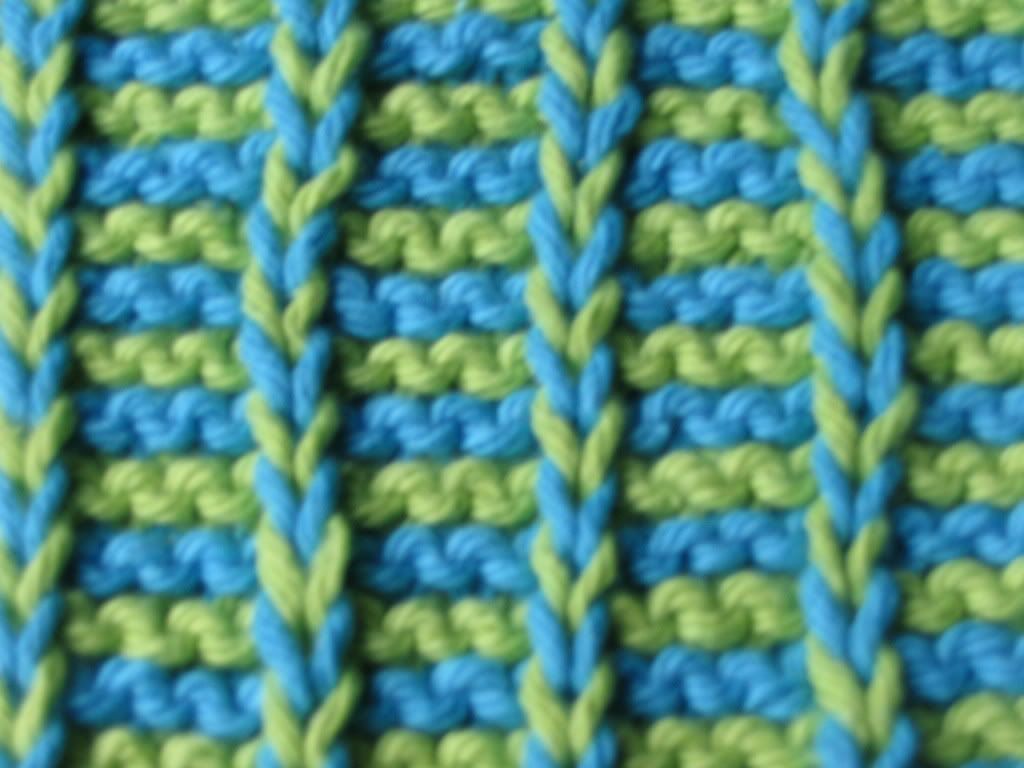 Third: A random Dish Cloth made from the left overs of the other projects which I think ended up living with my Dad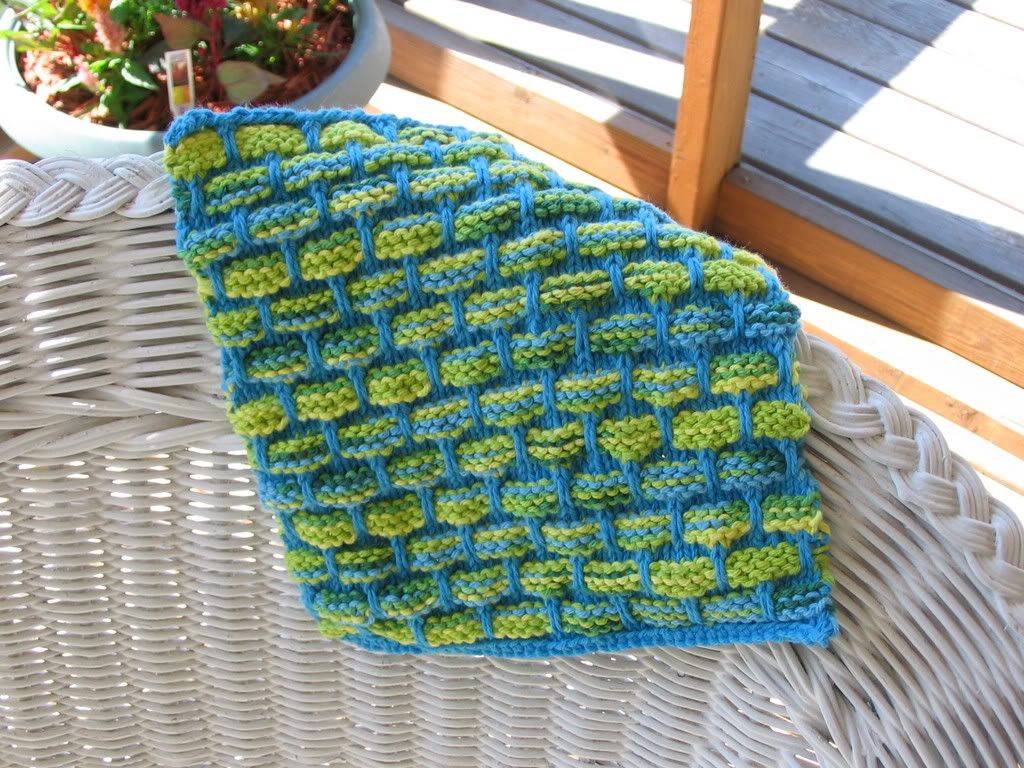 My Knitting Needle Case which I made ages ago with some butterfly fabric I found on clearance at Jo Anne's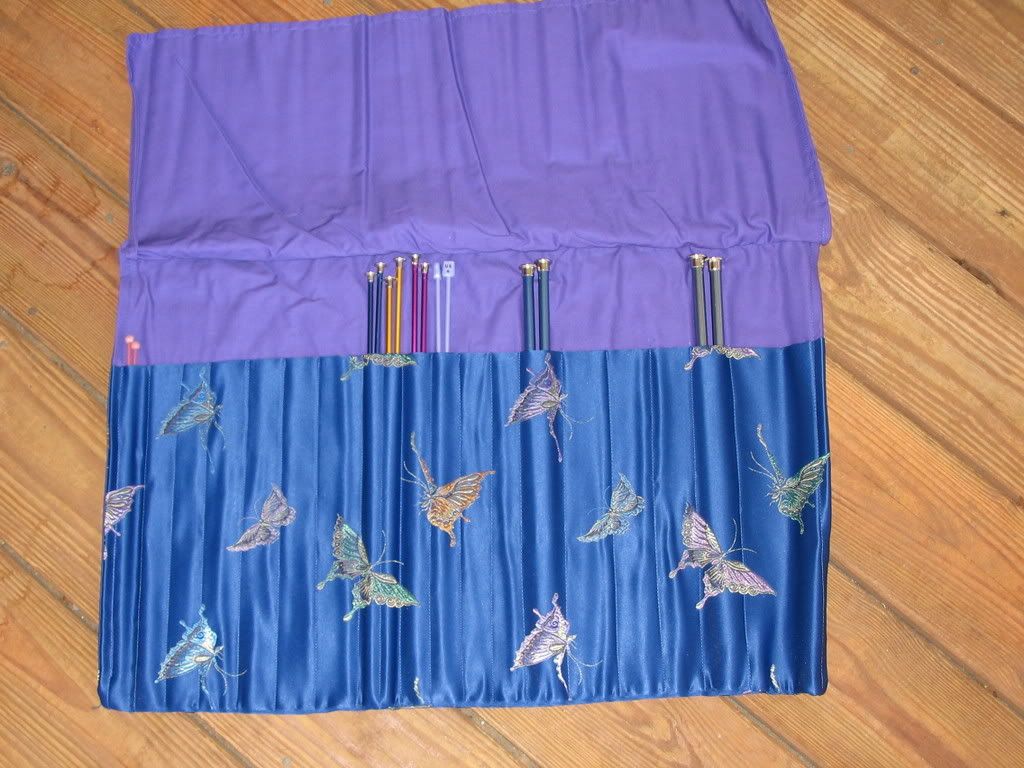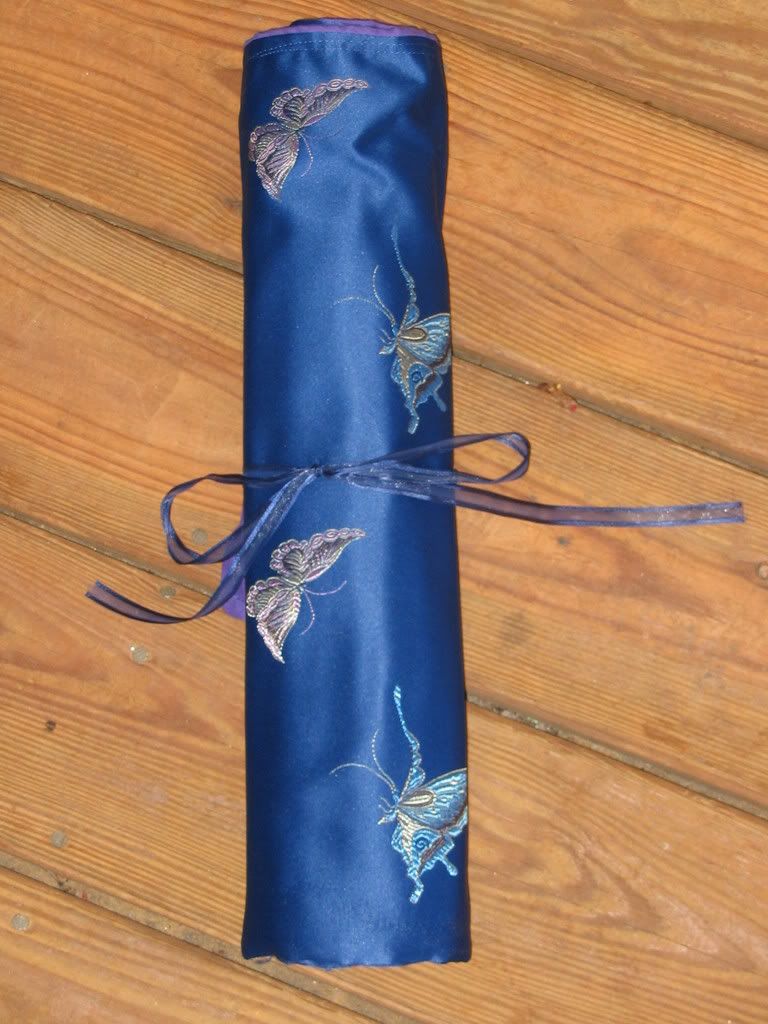 And Finally, some hats. Aunt Purl's roll brim hat and Odessa from Grumperina at Magknits(Modeled by Mumble the Penguin)
The first is made with Cascade 220 while the second is made with Lion's Brand Microspun (and stringing all those bead about killed me).